Posts for: May, 2015
By Donald K Nanney, DDS, PC
May 18, 2015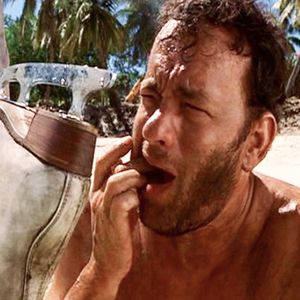 Did you see the move Cast Away starring Tom Hanks? If so, you probably remember the scene where Hanks, stranded on a remote island, knocks out his own abscessed tooth — with an ice skate, no less — to stop the pain. Recently, Dear Doctor TV interviewed Gary Archer, the dental technician who created that special effect and many others.
"They wanted to have an abscess above the tooth with all sorts of gunk and pus and stuff coming out of it," Archer explained. "I met with Tom and I took impressions [of his mouth] and we came up with this wonderful little piece. It just slipped over his own natural teeth." The actor could flick it out with his lower tooth when the time was right during the scene. It ended up looking so real that, as Archer said, "it was not for the easily squeamish!"
That's for sure. But neither is a real abscess, which is an infection that becomes sealed off beneath the gum line. An abscess may result from a trapped piece of food, uncontrolled periodontal (gum) disease, or even an infection deep inside a tooth that has spread to adjacent periodontal tissues. In any case, the condition can cause intense pain due to the pressure that builds up in the pus-filled sac. Prompt treatment is required to relieve the pain, keep the infection from spreading to other areas of the face (or even elsewhere in the body), and prevent tooth loss.
Treatment involves draining the abscess, which usually stops the pain immediately, and then controlling the infection and removing its cause. This may require antibiotics and any of several in-office dental procedures, including gum surgery, a root canal, or a tooth extraction. But if you do have a tooth that can't be saved, we promise we won't remove it with an ice skate!
The best way to prevent an abscess from forming in the first place is to practice conscientious oral hygiene. By brushing your teeth twice each day for two minutes, and flossing at least once a day, you will go a long way towards keeping harmful oral bacteria from thriving in your mouth.
If you have any questions about gum disease or abscesses, please contact us or schedule an appointment for a consultation. You can learn more by reading the Dear Doctor magazine articles "Periodontal (Gum) Abscesses" and "Confusing Tooth Pain."
By Donald K Nanney, DDS, PC
May 10, 2015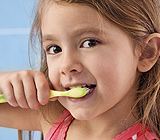 In the early 1900s, a Colorado dentist noticed many of his patients had unusual brown staining on their teeth — and little to no tooth decay. What he unknowingly observed was the power of a chemical substance in his patients' drinking water — fluoride. While commonplace today, fluoride sparked a revolution — and some controversy — in dental care during the 20th Century.
After decades of research and testing, most dentists now agree that fluoride reduces decay by interfering with the disease process. The optimum pH level for the mouth is neutral; however, this environment constantly changes as we eat, especially if we ingest foods or beverages high in acidity. A high acid level softens tooth enamel (a process called de-mineralization) and can lead to erosion if not neutralized. In addition, a thin layer of bacteria-rich plaque called biofilm that adheres to tooth surfaces is also acidic and is the cause of tooth decay, possibly more so in teeth made more susceptible from enamel erosion.
When fluoride is in "the right place" (present on the tooth surface and in our saliva, the body's natural acid neutralizer), it helps inhibit de-mineralization and aids in the re-hardening of the enamel (re-mineralization).
Although fluoride needs to come into direct contact with tooth enamel for optimum effectiveness, ingesting it can also prove beneficial. The fluoride we ingest eventually becomes deposited in bone. As bone grows and changes it releases this reserved fluoride back into the bloodstream where it eventually becomes part of saliva; the saliva brings it into contact with tooth surfaces.
The two most prominent ways we encounter fluoride are through fluoridated drinking water and in toothpaste. There continues to be concerns about what constitutes safe levels of fluoride in drinking water and over possible side effects like teeth staining and changes in bone structure. However, extensive studies have conclusively shown that even minimal levels of water fluoridation and the use of fluoride toothpaste have reduced tooth decay.
As the Colorado dentist discovered over a hundred years ago, fluoride is truly remarkable as a cavity fighter. Whether you have access to fluoridated water or not, we encourage you to use fluoride toothpaste to strengthen your teeth against decay.
If you would like more information on fluoride, please contact us or schedule an appointment for a consultation. You can also learn more about this topic by reading the Dear Doctor magazine article "Fluoride & Fluoridation in Dentistry."