Posts for tag: dental care
By Donald K Nanney, DDS, PC
April 15, 2018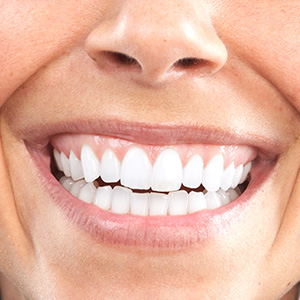 There are well-known holidays on the calendar this month, but here's one that might have escaped your notice: "Keep America Beautiful Month," which is observed throughout April! At this time, people from coast to coast are encouraged to clean and beautify their communities. So why not think of it as an occasion to spiff up your smile? Here are five ways to do exactly that:
Have your teeth professionally cleaned. A routine dental visit, which includes a professional cleaning and exam, is one of the best preventive healthcare values there is. It's a chance to catch dental problems (including potentially serious ones like oral cancer) before they become more difficult to treat. A dental professional can remove built-up deposits of tartar from your teeth using specialized instruments—something you can't do at home. Plus, you'll leave the office with a freshly polished smile that looks and feels great.
Get a professional teeth whitening. Having whiter teeth often makes people look more youthful. And one of the best ways to brighten dull teeth is with professional teeth whitening. You can achieve the fastest, most dramatic results with an in-office treatment—up to ten shades in just one visit! We can also make you a custom take-home kit to achieve similar results over time.
Repair chipped teeth. If you feel self-conscious about a chipped tooth, consider cosmetic bonding. In this relatively inexpensive procedure, which often takes just one office visit, tooth-colored resin material is applied to the chipped area and hardened under a special light. The translucent resin is built up layer by layer, bringing teeth with minor flaws back to a great, natural-looking appearance.
Replace old dental work. Sometimes old dental work can stand out more than we'd like it to. This is especially true of amalgam (silver) fillings—but even white fillings can absorb stain after many years. If you feel old dental work is detracting from your smile, it may be time to replace it with up-to-date dental materials.
Straighten your smile. Did you know that there is no maximum age for successful orthodontic treatment? It's true: Healthy teeth can be moved at any age. And if you think metal braces wouldn't fit in with your look or lifestyle, consider one of the less-visible alternatives to traditional orthodontic hardware—such as ceramic braces and clear aligners.
Having the smile you want can make you feel more confident in any month of the year. If you'd like more information on cosmetic dentistry, please contact us or schedule a consultation. You can learn more by reading the Dear Doctor magazine articles "How Your Dentist Can Help You Look Younger" and "Orthodontics for the Older Adult."
By Donald K Nanney, DDS, PC
December 11, 2016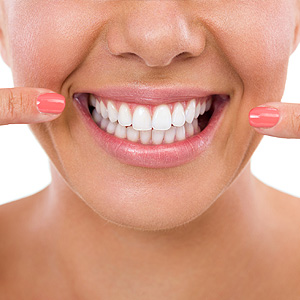 You might see your teeth and gums as separate parts of your mouth. But we dentists see them as a unified biological system, each of them contributing to your mouth's various functions: eating, speaking and, of course, smiling.
The teeth-gum-mouth relationship is also a factor when things aren't going well. Tooth decay, for example, doesn't suddenly appear — conditions have to be present in the mouth to cause it. The same can be said for periodontal (gum) disease or bite problems.
So the best approach in dental care is to consider the whole — to first learn all we can about your mouth. We need to understand not only your current problems but also your health history and the unique features of your mouth. With this deeper understanding we can formulate a long-term plan that addresses all your individual needs.
We specifically want to identify your individual oral health risks, from your genetic makeup to any past problems with dental disease or the bite. We then want to assess your current state of health: do you have any presence of dental disease? Is any past dental work failing or in need of updating? Are there any biomechanical issues with the bite or bone loss that need to be addressed?
With this more complete picture, we can then prioritize your care and treatment. Some things like gum disease require immediate attention. Other areas such as bite problems or cosmetic issues may require planning and time to fully address. Our aim, though, is to eventually bring you to as high a level of health as your individual situation will permit.
Once we've achieved an acceptable level of health, our aim is to then maintain that level. This includes monitoring for changes in your oral health and intervening when necessary.
As you can see, establishing a care strategy is only the beginning — and care will always be ongoing. In fact, we'll need to modify your care as new issues arise or you experience the effects of aging. Our end goal, however, always remains the same — to help you achieve and keep the most healthy and attractive mouth possible.
If you would like more information on getting the most from your dental care, please contact us or schedule an appointment for a consultation. You can also learn more about this topic by reading the Dear Doctor magazine article "Successful Dental Treatment: Getting the Best Possible Results."
By Donald K Nanney, DDS, PC
September 23, 2015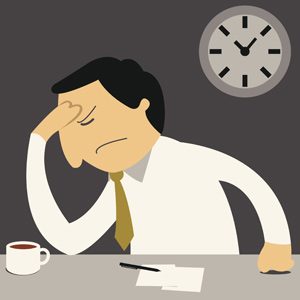 Chronic stress can cause any number of physical problems like back pain, insomnia or stomach ulcers. In the mouth, it can also be the cause of teeth grinding or clenching habits that may lead to pain and tooth damage.
Besides toothaches and jaw pain, stress-related teeth grinding may also be causing your teeth to wear at a faster than normal rate. While the teeth can withstand normal forces generated from biting and chewing, a grinding habit could be subjecting the teeth to forces beyond their normal range. Over time, this could produce excessive tooth wear and contribute to future tooth loss.
Here, then, are some of the treatment options we may use to stop the effects of stress-related dental habits and provide you with relief from pain and dysfunction.
Drug Therapy. Chronic teeth grinding can cause pain and muscle spasms. We can reduce pain with a mild anti-inflammatory pain reliever (like ibuprofen), and spasms with a prescribed muscle relaxant drug. If you have sleep issues, you might also benefit from occasional sleep aid medication.
A Night or Occlusal Guard. Also known as a bite guard, this appliance made of wear-resistant acrylic plastic is custom-fitted to the contours of your bite. The guard is worn over your upper teeth while you sleep or when the habit manifests; the lower teeth then glide over the hard, smooth surface of the guard without biting down. This helps rest the jaw muscles and reduce pain.
Orthodontic Treatment. Your clenching habit may be triggered or intensified because of a problem with your bite, known as a malocclusion. We can correct or limit this problem by either moving the teeth into a more proper position or, if the malocclusion is mild, even out the bite by reshaping the teeth in a procedure known as occlusal (bite) equilibration.
Psychological Treatment. While the preceding treatments can help alleviate or correct dental or oral structural problems, they may not address the underlying cause for a grinding habit — your psychological response to stress. If you're not coping with stress in a healthy way, you may benefit from treatments in behavioral medicine, which include biofeedback or psychological counseling.
If you would like more information on dental issues related to stress, please contact us or schedule an appointment for a consultation. You can also learn more about this topic by reading the Dear Doctor magazine article "Stress & Tooth Habits."